Footprint
We put a lot of effort into making sure that Frida can scale from desktops all the way down to embedded systems with limited resources.
While our prebuilt binaries ship with all features enabled, building Frida yourself means you can tailor it to your needs and build significantly smaller binaries. The way this is done is by tweaking the available options in config.mk:
Let's run through these and look at how the different options impact footprint size on Linux/armhf (32-bit ARM).
To make the following a bit clearer, we have added -Dassets=installed to the frida-core Meson options. This means that frida-agent.so is not embedded into the frida-server/frida-inject binary, but is instead loaded from the filesystem.
This is also what you typically want on embedded systems, as writing out the agent to /tmp is somewhat wasteful, whether it's backed by flash or tmpfs.
All config.mk features enabled on linux-armhf
Step 1: Disable V8
Agent reduced by 9.8M.
Step 2: Disable connectivity features (TLS and ICE), eliminating OpenSSL
Agent reduced by 1.6M.
Step 3: Disable the GumJS Database API, eliminating SQLite
Agent reduced by 0.4M.
Step 4: Disable the GumJS bridges: ObjC, Swift, Java
Agent reduced by 0.4M.
Let's look at what we're left with: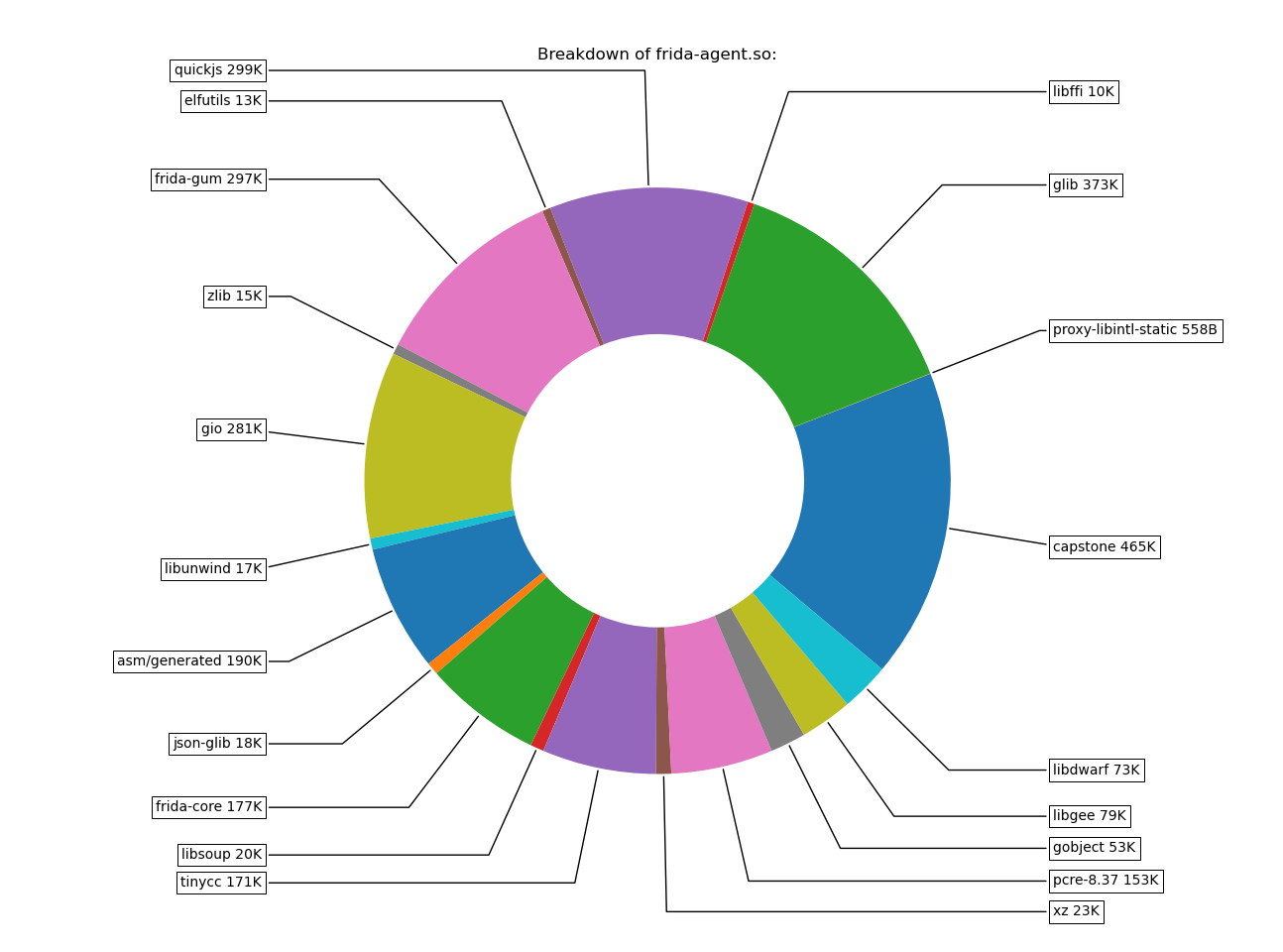 And to sate our curiosity, let's have a closer look at three of the components that stand out: